Origin stories
Learn more about how the food we love is made.
Balsamic vinegar
A Balsamic vinegar of Modena is one of life's true elixirs, known since the time of the Romans. Sweet and sour, strong but delicate and suitable for just about everything from salads to meat, risotto to ice cream.
An authentic Balsamic vinegar PDO is made from grape varieties such as Trebbiano and Lambrusco, grown in Modena in the region of Emilia Romagna. When the grapes are ripe they are picked and immediately simmered under an open sky to reduce into a grape must. Once filtered and cooled down, it is poured into the first barrel out of the battery of usually 5-7 barrels which will transform it into a traditional balsamic vinegar over the span of at least 12 years of aging.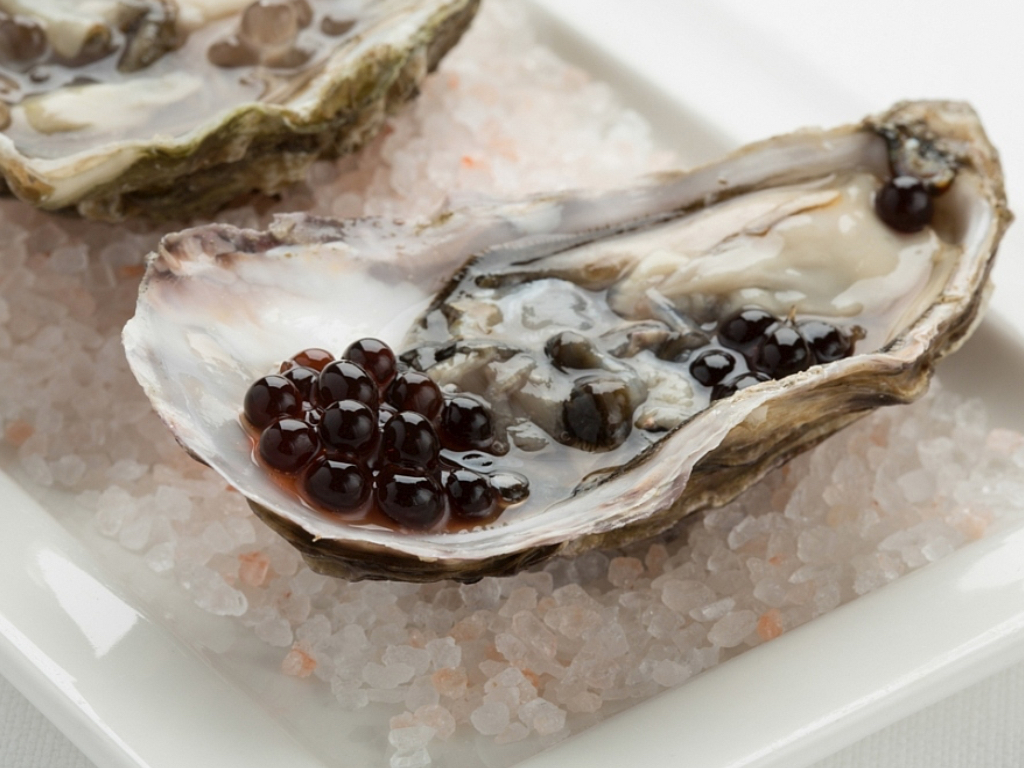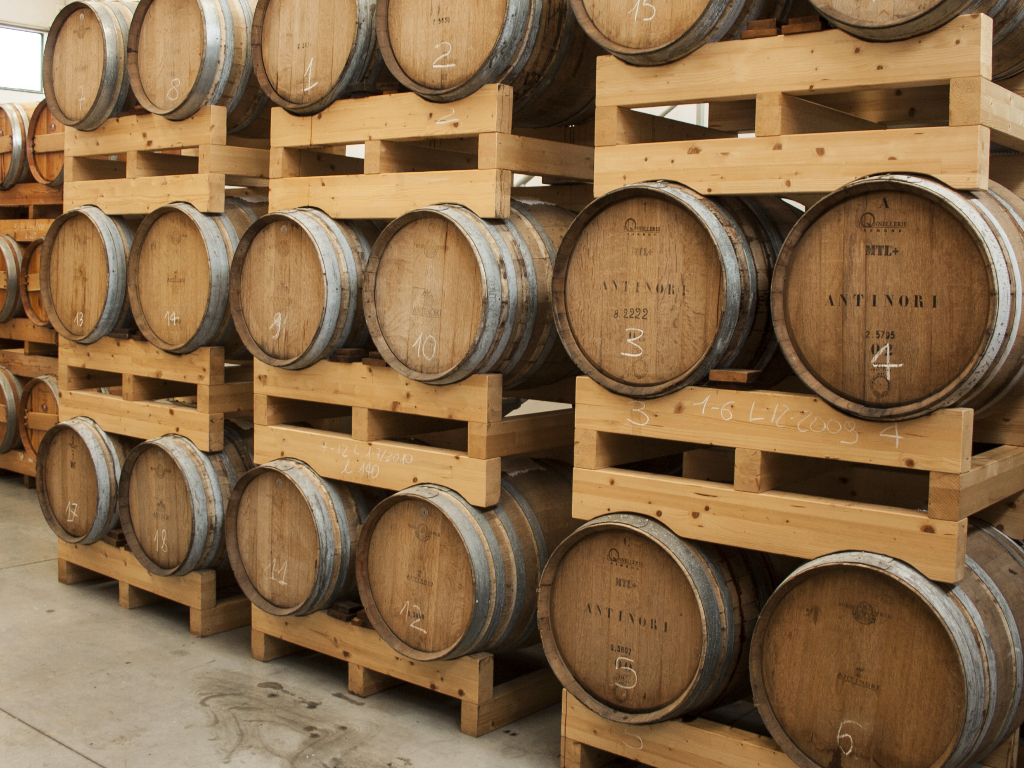 A battery of barrels are usually stored in a place with good air circulation so that the balsamic vinegar can breathe and evaporate in the summer with warmer temperatures and rest in the colder winter months. Transferring from barrel to barrel, which are made from different types of wood, it absorbs and incorporates the flavors the wood will give and take on a flavor profile of the producer's secret "recipe".
For a PGI (Protected Geographical Indication) Balsamic vinegar of Modena, creation is a bit different. Also made from a base of grape must, red wine vinegar must be added as stated in the rule book for this product. Our selections of PGI Balsamic vinegars have a small amount of red wine vinegar and a large percentage of grape must and are aged in the same tradition as our PDO balsamic vinegars are, in a battery of barrels. While aged for a shorter period of time, depending on the type, the same care and attention is given and of course no additives such as colorants or caramel are ever added and the acidity level is always 6%.
Pasta
When it comes to pasta making, the devil's in the details. The careful selection of the exact right flour, the freshest eggs or water and the accurate processing technique is key to producing the most delicious pasta.
To obtain the perfect texture to the pasta traditional processing techniques are used, extruding the dough through bronze dyes. Big screws press the dough in traditional bronze wire drawing machines and not in teflon which is mostly used by modern pasta factories. This roughens the surface of the pasta and allows it to better hold the savory sauce accompanying the dish.
The key to a high quality pasta is though not only the ingredients and their selection, but also the drying of the extruded shapes. Only with very low temperatures and allowing long drying times do you obtain a perfect result which shows both in the cooking and the ready to eat pasta.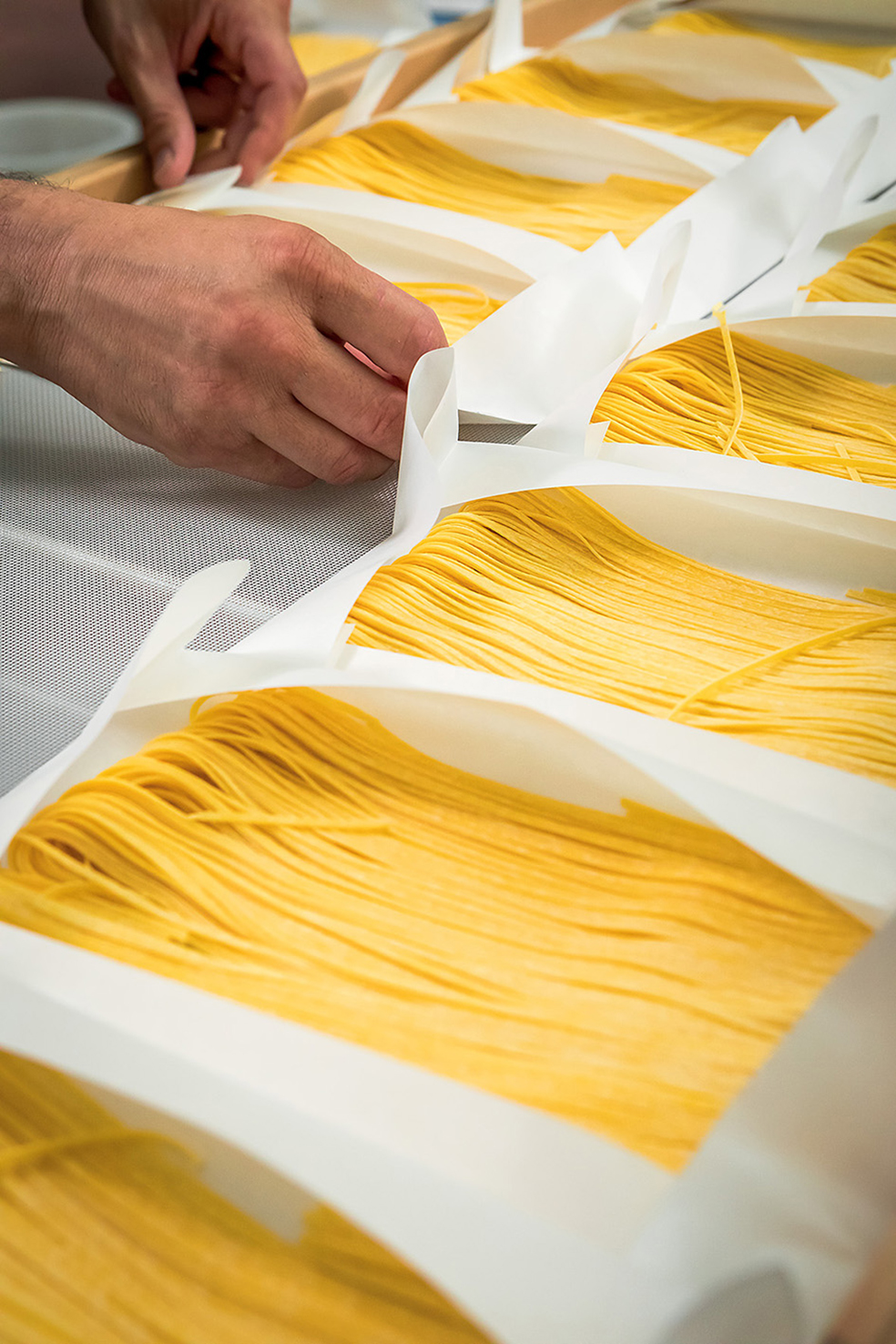 Our artisan pasta comes from different parts of Italy, from beautiful Veneto to the heart of the Le Marche region, and southern Apulia, where durum wheat grows in abundance and is renowned for it's high quality.
We offer a classic pasta from local wheat, an egg pasta made according to local tradition as well as a line of naturally flavored and stunningly linguine pasta – Squid Ink, Garlic and Basil, Lemon & Pepper, Truffle and more. Stunning for baskets, your retail shelves or on the plate of any upscale restaurant.
A combination of innovative thinking and artisan methods has brought gluten free options made of rice, corn and a variety of legumes, making it possible for a larger pasta loving audience to enjoy this true Italian staple delicacy dating back to Roman times.
Truffles
One of the most noble culinary delectables on earth is the truffle. Growing under ground, in symbiosis with certain trees and plants, it is an curious part of the eco system and a highly appreciated flavor in many cuisines.
About 1000 types of truffles exist but only six are edible. Of those six the white truffle, Tuber Magnatum Pico, is by far the most exclusive and well known. It has a very distinctive aroma and a magical taste. The white truffle is only found during a few winter months and is usually referred to as the White (Winter) Truffle.
The other well known tuber family is Black truffles. There are two main groups of black truffles, the Aestivum which consists of varieties available from spring to late fall and the Melanosporum or Perigord which is found during the winter months, and in fact known as the Black Winter Truffle.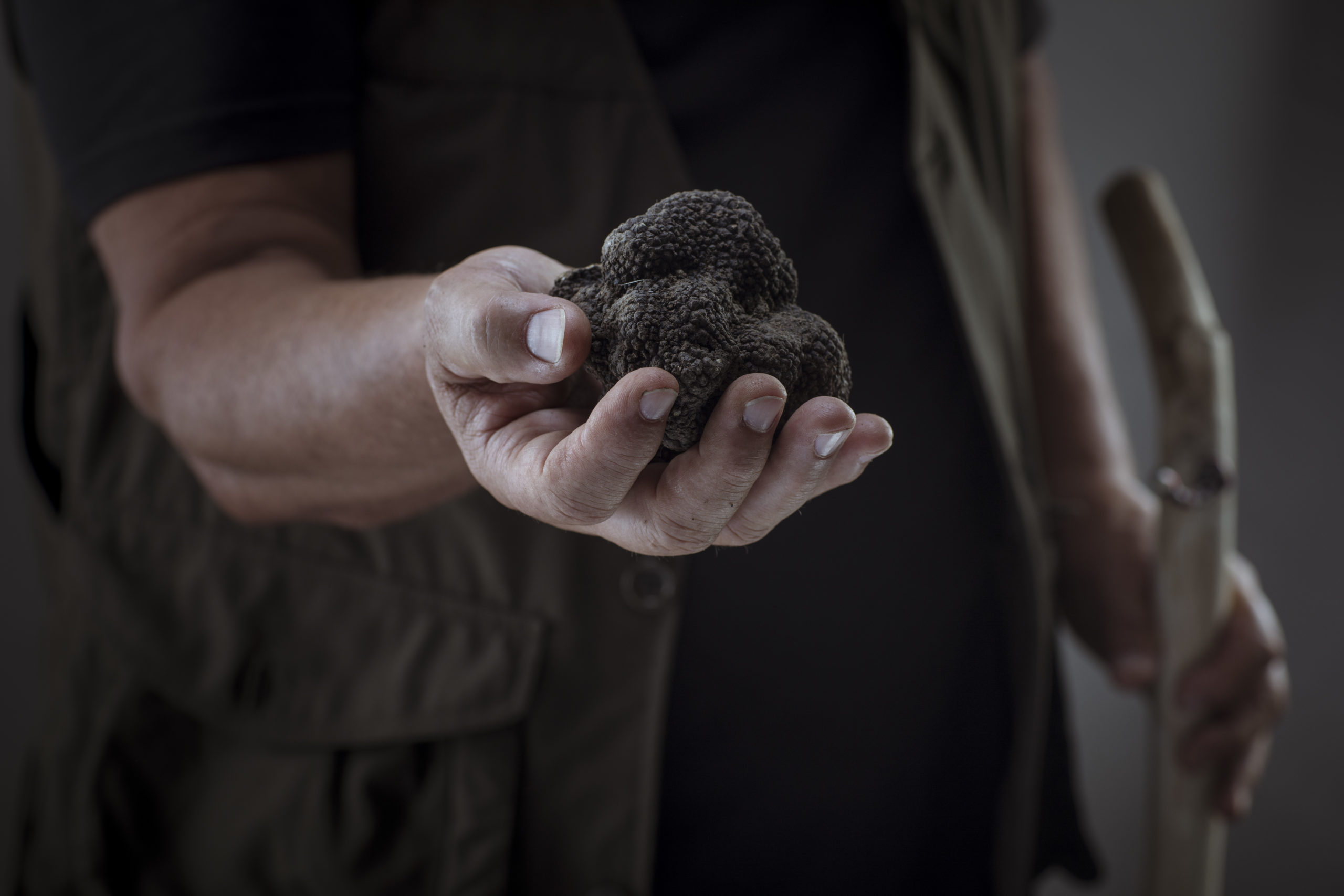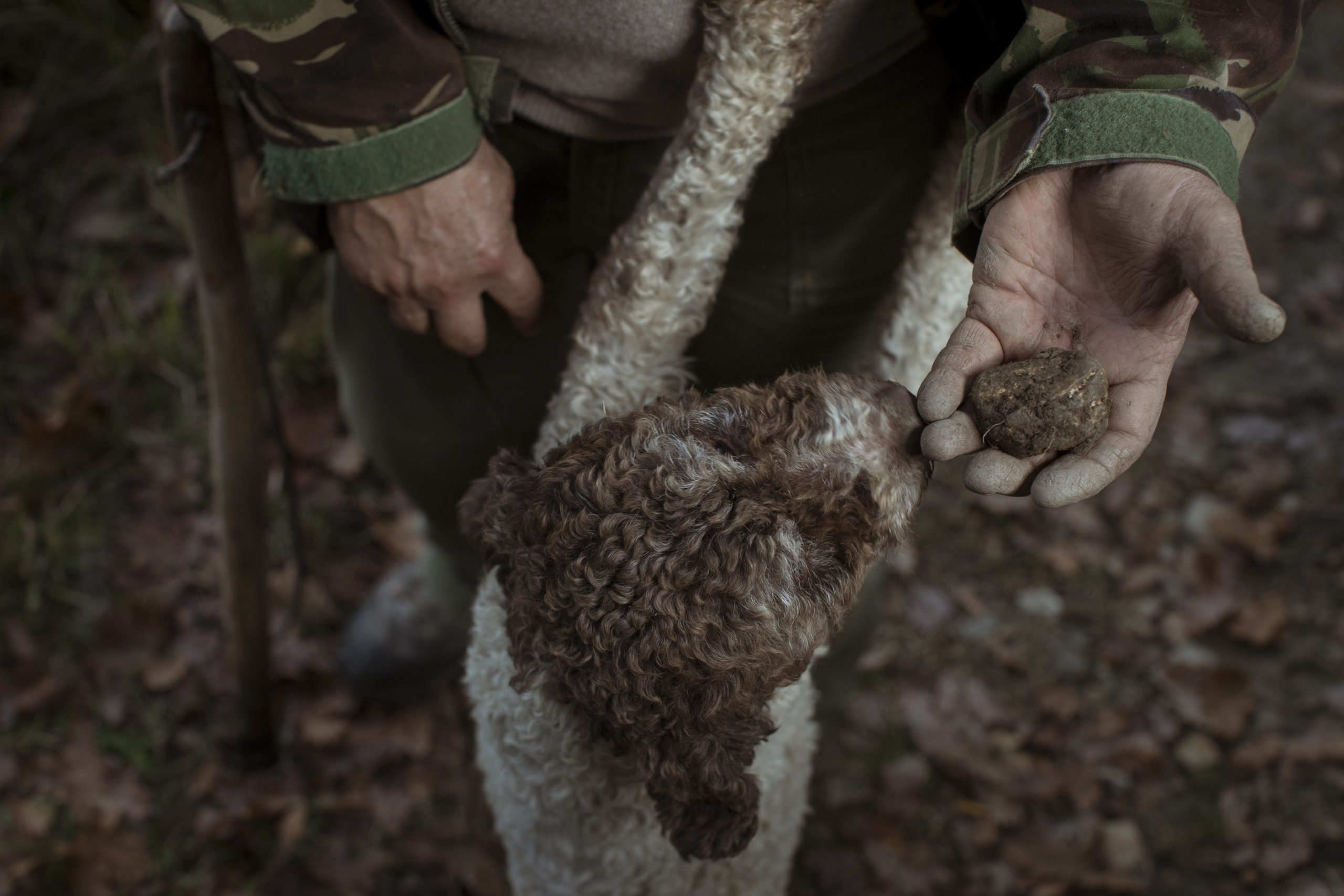 Truffles are found growing wild and as they grow underground, well trained dogs are used to find them by their smell. Once located, the truffle needs to be carefully removed from the ground in order not to get damaged and its shelf life when picked is very short. Only a few days for the white truffle and no more than a week or two for the black.
For preserved products Black Aestivum truffles are mainly used as it is the variety found more plentiful and at a lower cost than its two rarer winter relatives. From this black truffle an array of products designed for immediate use in the kitchen are being made, like truffle sauce, slices, paste, pesto and, of course,  truffle salt.